Boston ® Materials Manufacturer Products
Bausch + Lomb Boston's commitment to the field of Specialty Contact Lenses includes:
GP materials
Soft lens materials
Licensing of designs
Educational resources
Regulatory knowledge
Industry support
Strength of B+L and Boston brand to consumers and eye care professionals
The following presentation aims to bring value and support. It contains a basic explanation of corneal physiology and a description of various physical characteristics of gas permeable contact lens materials.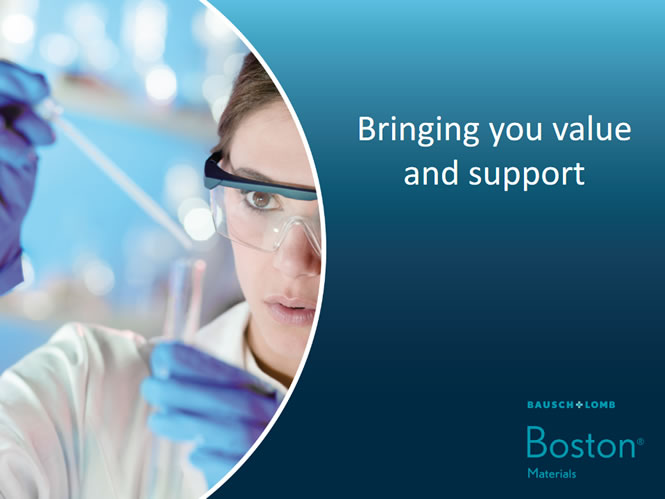 B+L Boston Materials Presentation
This information permits the fitter to select the appropriate gas permeable lens material for each wearer.